Bon Bini Cargo Services
Freight clearance company in Aruba
New LCL from China to Aruba
We introduce you to our new service: LCL containers from China to Aruba. Below you can find the delivery addresses for the shipment.
Currently we have prepared three warehouses in China:
Ningbo: Prologis Logistics Park, 28 Yuntaishan Road, Xiapu Modern Logistics Park, Beilun District, Ningbo City (宁波市北仑区霞浦现代物流园区云台山路28号普洛斯物流园,百川港通)
Shanghai: 2366 Gangcheng Road, Pudong New Area, Shanghai (Intersection of Gangcheng Road and Shuangjiang Road) (上海市浦东新区港城路2366号,港城路与双江路交叉口)
Shenzhen: No. 15, third District, No. 2 warehouse, No. 428 Donghai Road, Yantian District, Shenzhen City (深圳市盐田区东海道 428 号易代储 2 号院仓二楼三区 15 号台)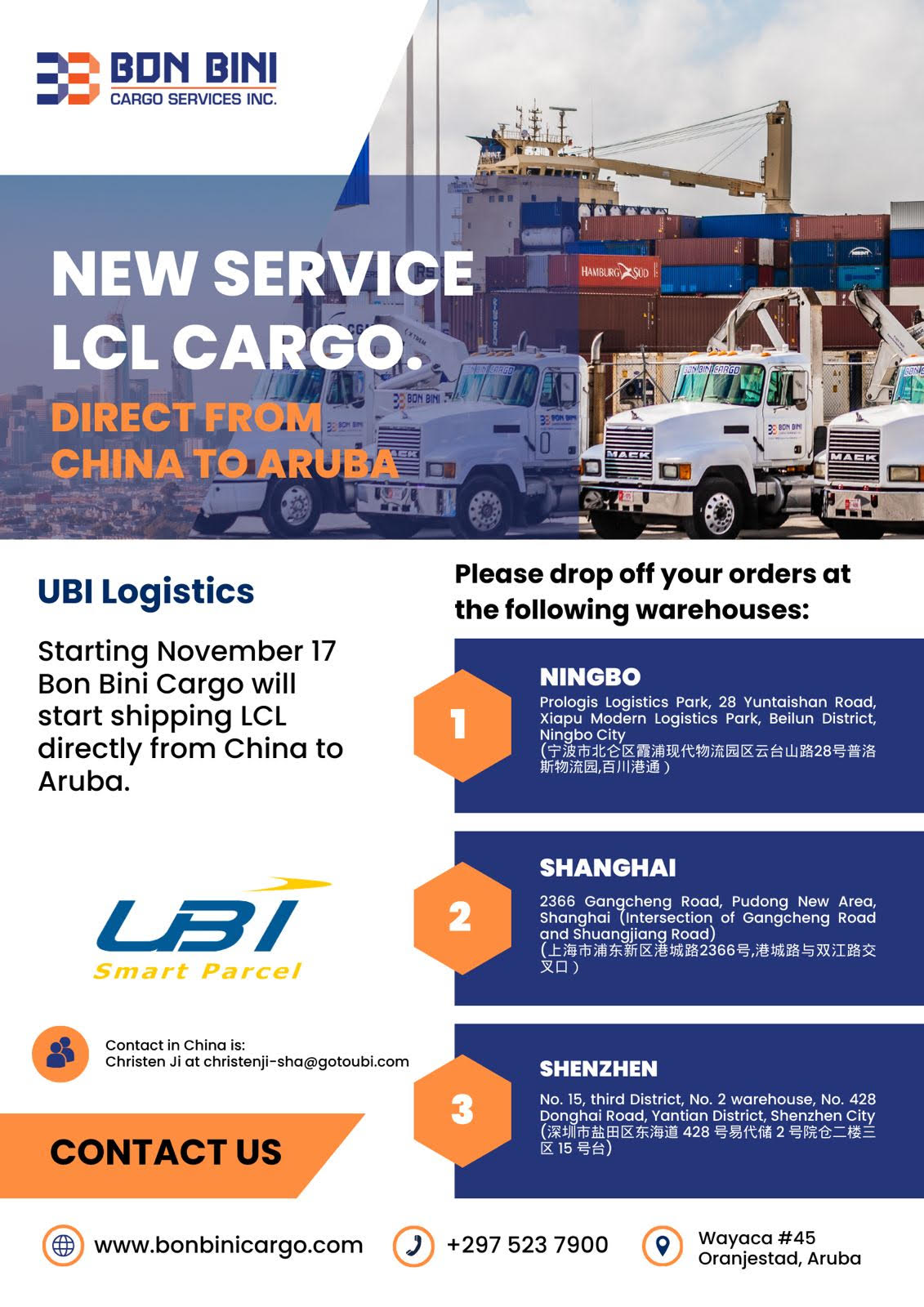 About Us
Bon Bini Cargo is a leading freight clearance company in Aruba. Starting as a small company in 1990 it has grown to many different areas in the logistics industry. With a team of talented professionals we continuously strive to deliver the best service to all our customers.
Read more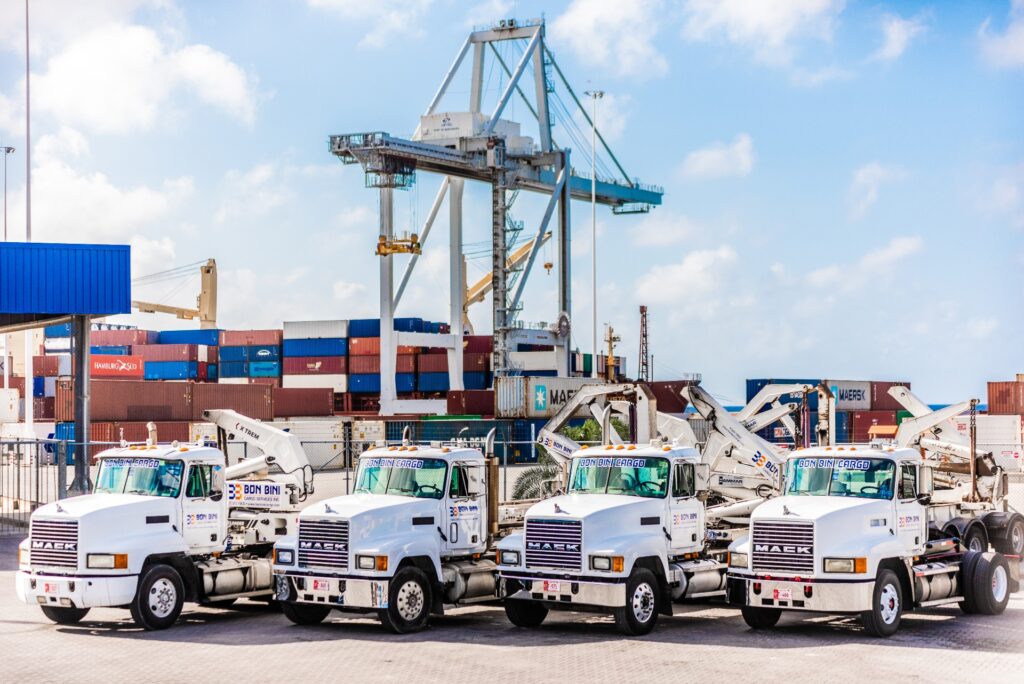 World Freight Network
Bon Bini Cargo is an exclusive member of the World Freight Network that connects with top of the line freight forwarders worldwide to serve our clients with the best service to import their cargo from anywhere in the world.